Skip Navigation
Website Accessibility
Do you like roleplaying? Have you ever wanted to be a spellcasting wizard, a sword wielding paladin, or perhaps a bawdy dwarf? Do you dream of smiting evil dragons, battling marauding orcs, or searching for gold and magic treasures?
At Gamer's Haven, we carry a variety of roleplaying games (RPGs) in a wide range of fantasy and sci-fi settings, as well as all of the accessories you could possibly need.
If you're new to the hobby, we have a number of starter sets to help you get into roleplaying quickly and easily. If you're a seasoned veteran, we have tools to help you take your gaming to the next level. And regardless of your level of experience, we have knowledgeable staff who are eager to help you begin (or continue) to get the most from your roleplaying experience! Below are some of the many games you will find at Gamer's Haven. Come in and check out our great selection!
Dungeons & Dragons
Dungeons and Dragons (D&D) remains one of the most popular roleplaying games in the world, with over 12 million players in the U.S. alone!

The core of D&D is storytelling. You and your friends tell a story together, guiding your heroes through quests for treasure, battles with deadly foes, daring rescues, courtly intrigue, and much more. You can also explore the world of Dungeons & Dragons through any of the novels written by its fantasy authors, as well as engaging board games and immersive video games. All of these stories are part of D&D.
Pathfinder
The Pathfinder Roleplaying Game (PFRPG) puts you in the role of a brave adventurer fighting to survive in a world beset by magic and evil. Will you cut your way through monster-filled ruins and cities rife with political intrigue to emerge as a famous hero laden with fabulous treasure, or will you fall victim to treacherous traps and fiendish monsters in a forgotten dungeon? Your fate is yours to decide with the giant Core Rulebook that provides everything a player needs to set out on a life of adventure and excitement!
This imaginative tabletop game builds upon more than 10 years of system development and an open playtest involving more than 50,000 gamers to create a cutting-edge RPG experience that brings the all-time best-selling set of fantasy rules into the new millennium.
Starfinder
The Starfinder Roleplaying Game is a science-fiction/science fantasy role-playing game published by Paizo Publishing. It is built on Paizo's previous game, the Pathfinder Roleplaying Game, both in its game mechanics and universe, but adapted to a more futuristic style than its fantasy predecessor; game content is intended to be easily convertible between the two systems. Like its predecessor, the Starfinder RPG supports adventure paths and other material written by Paizo and third party publishers.
Star Wars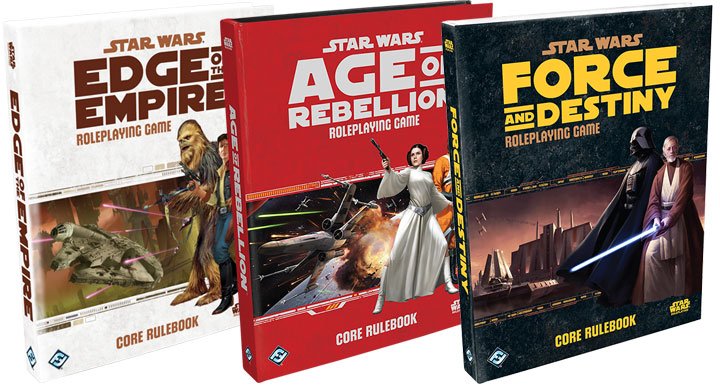 Enjoy thrilling adventures in the Star Wars universe with any or all of three different Fantasy Flight Games Star Wars roleplaying systems — Age of Rebellion™, Edge of the Empire™, and Force and Destiny™.
All three systems utilize the same dice and core mechanics. Additionally, if you're looking for a place to start, you can sample our Star Wars action with The Force Awakens™: Beginner Game. Like each of the three standalone lines, the Beginner Game offers a unique and memorable take on the core Star Wars experience.
ALIEN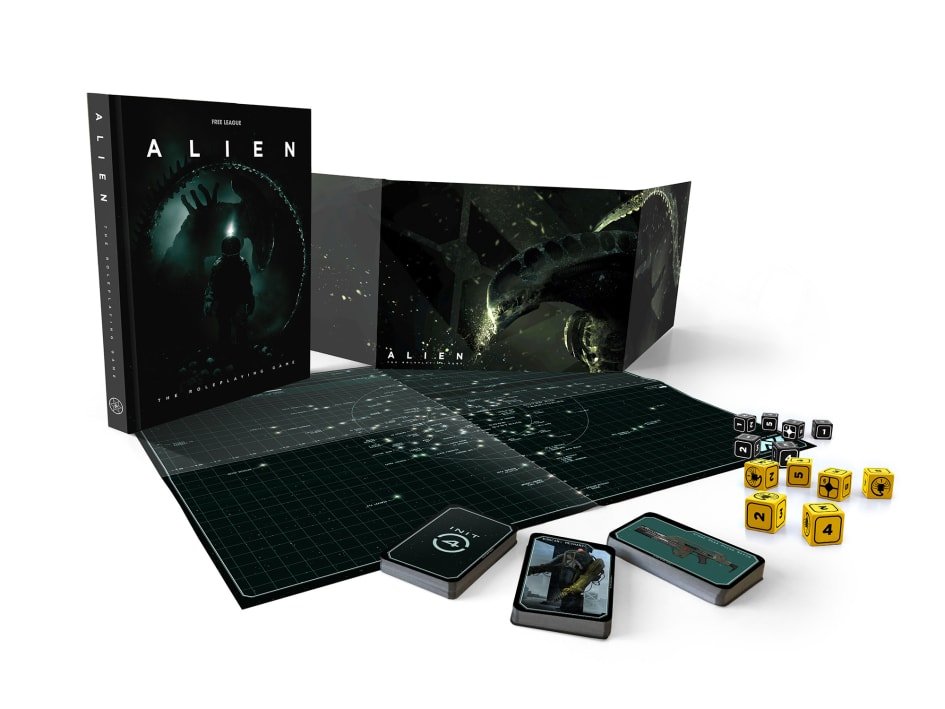 This is the official ALIEN tabletop roleplaying game, a universe of body horror and corporate brinkmanship, where synthetic people play god while space truckers and marines serve host to newborn ghoulish creatures. It's a harsh and unforgiving universe and you are nothing if not expendable.
No Thank You, Evil!
No Thank You, Evil! is a kid-friendly, tabletop game of creative make-believe, adventure, and storytelling. In No Thank You, Evil!, you create a character based on a couple of cool, descriptive, imagination-firing traits. The Guide (a special role often played by a parent or older sibling) presents a dilemma, and the players set off on an adventure of the imagination. Along the way you use your character's special skills, companions, and equipment to overcome obstacles. Maybe you'll rescue a friend from Dragonsnot Falls, save the world's biggest adventure park from an ancient curse, or fix Whizbang's broken time machine before it's too late! Whatever you choose, you're sure to solve mysteries, gain friends, confront bad guys, and have a wild adventure!